What is a Hubflow HQ?
Posted by Admin 09.09.20
With a total of 75 desks spread across 2 floors, a roof terrace, private work pods, meeting rooms, fully fledged kitchen and shower facilities – Hubflow Victoria, our first Hubflow HQ, is the perfect workspace for any agile and forward thinking company.
With the shifting dynamic of the workspace industry, companies no longer value long expensive leases. Rather, companies now want flexible leases, a hands-on approach to office service, and a modern, sleek and functional workspace.
Our top priority when it comes to Hubflow HQ's, is exploring our clients needs down to the last decoration, and using all of that information to craft a workspace that is uniquely bespoke, timelessly designed, and simply functional.
Here is what the CEO of our client at Hubflow Victoria had to say:
"We needed somewhere in the Victoria area which provided a standalone office space for ~20 people; combining public areas, work desk space and multiple rooms/areas for meetings or quiet calls. The flexibility which the Hubflow team provided in terms of layout and furniture was appreciated. The move was expertly handled by their London team, whose dedication and attention to detail made it an easy and painless experience."

Mark
Another client in our second Victoria space had this to say:
"We were very set on being based in Victoria and I'd spent some time becoming familiar with the various spaces around the area. We were originally looking for a private space within a shared office provider, rather than a private office as we thought it would give us flexibility as we grew. It was a space that we could really make our own, in a great location, with all the facilities and basics provided. Hubflow was really helpful and bent over backwards to help us make the space to our liking. "

Katharyn
What's next?
Next stop on the Hubflow train is Holborn.
Hubflow's third HQ in London will be located a 2 minute walk from Holborn tube station, with plenty to do around the area, such as several museums within walking distance and plenty of restaurants, cafes and shops to use up your time, Holborn is becoming the booming heart of business in London town.
It's also surrounded by world famous districts like Bloomsbury, Soho and The City, and is amazingly close to most of London's finest attractions like the West End, Covent Garden and Leicester Square, thanks to the well connected Holborn Tube Station in Tube Zone 1.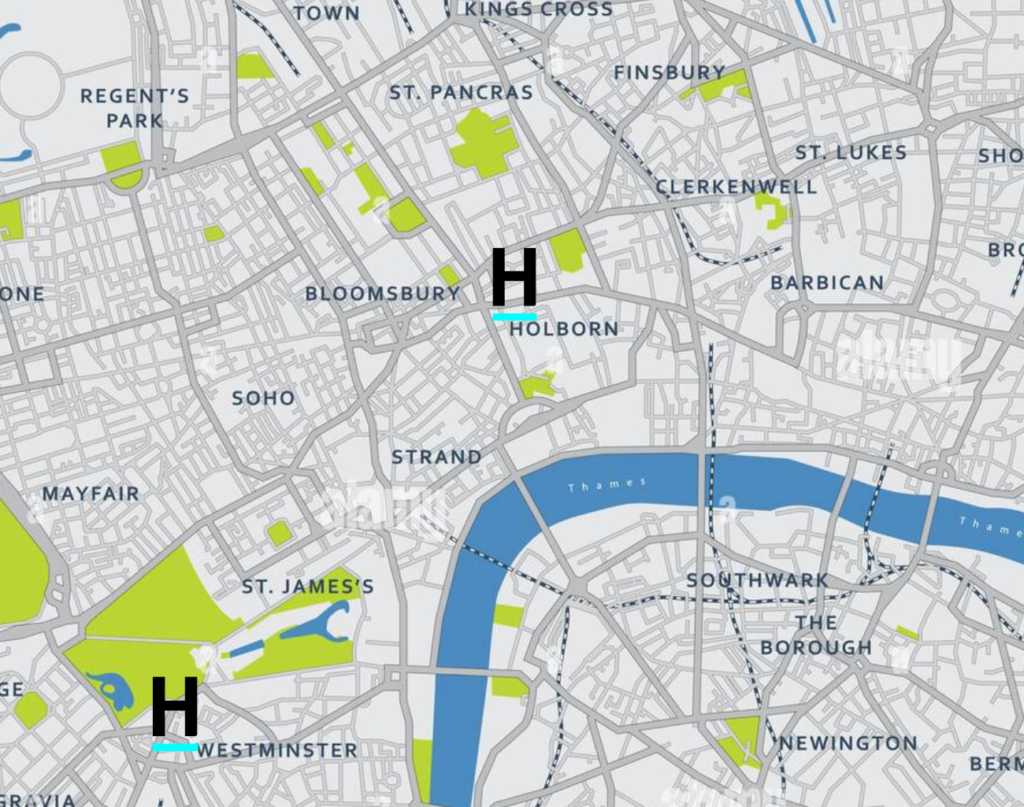 The space is c. 2,000 sqft and consists of open plan workspaces, private offices, meeting rooms as well as benefitting from a secure manned reception, bike storage and bike facilities.
This space is now open for viewings – get in contact today to see our CGI mock ups and and our customisable selection of fit out options!
For more information, email dm@hubflow.com or visit our website to enquire.
For brokers, please contact dm@hubflow.com.