Hubflow to Reinvent Space with 3 New Private Offices
Posted by Admin 09.09.20
Due to the rapidly increasing demand for private offices in Belfast, Hublow chairman Gary McCausland and managing director Declan Mellan decided to reimagine their already imaginative space.
Previously, the mezzanine balcony at Hubflow Dublin Road housed 22 hot desks and a 14 person board room table: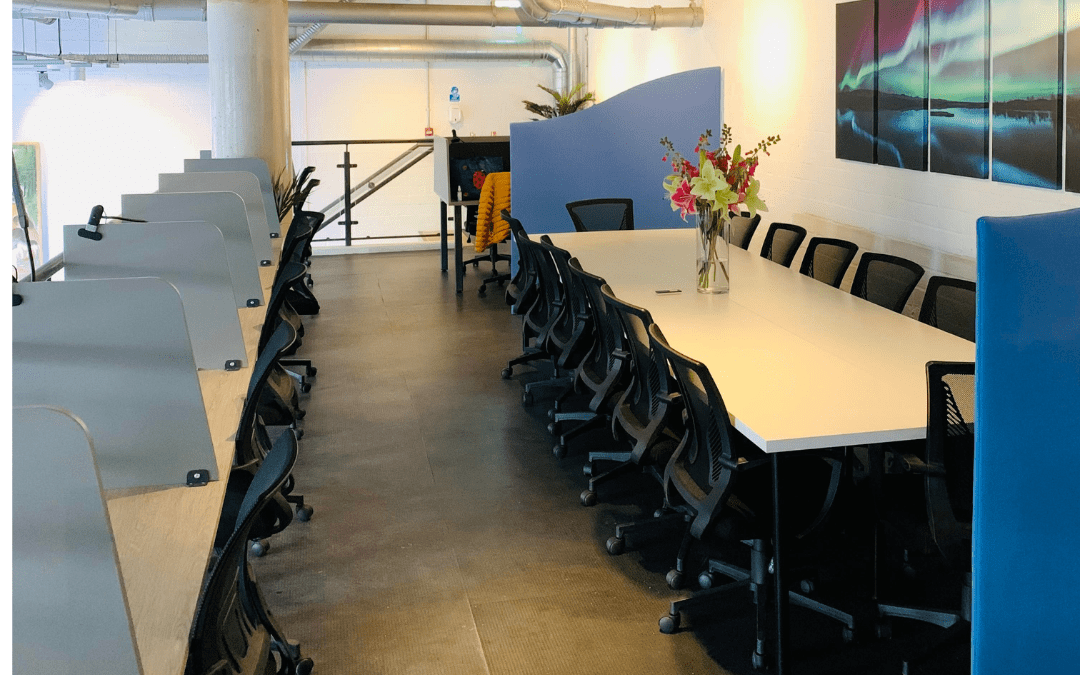 Conversely, now it houses 3 state of the art private offices (2x 4 person, 1x 5 person) with a stunning view of the downstairs coworking space and a modern, minimalistic design: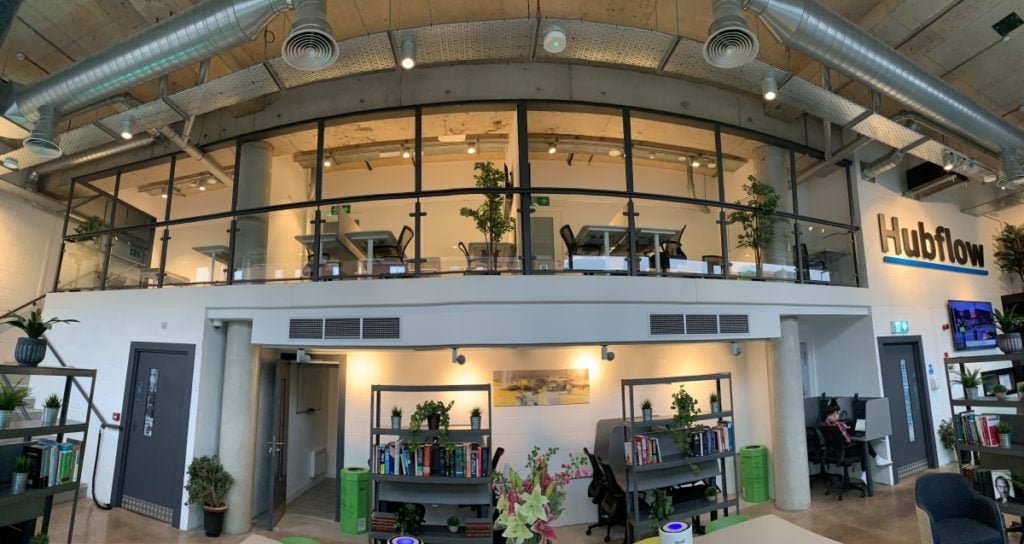 All offices will contain:
4-5 desks (customisable),
Storage facilities,
4k Fire TV with a Chrome Cast,
Whiteboard,
Decorative foliage.
Not only this, but the offices will provide each business with a desirable location, situated in the Belfast city-centre on the vibrant Dublin Road. Additionally, each company will have access to meeting room facilities and the coworking space located downstairs, thus allowing for them to network and collaborate with other like-minded individuals who are members of Hubflow.
However, if you wish to be closer to the city centre, Hubflow Adelaide Street houses 6 private offices. Hence, this space is just a stones throw away from city hall.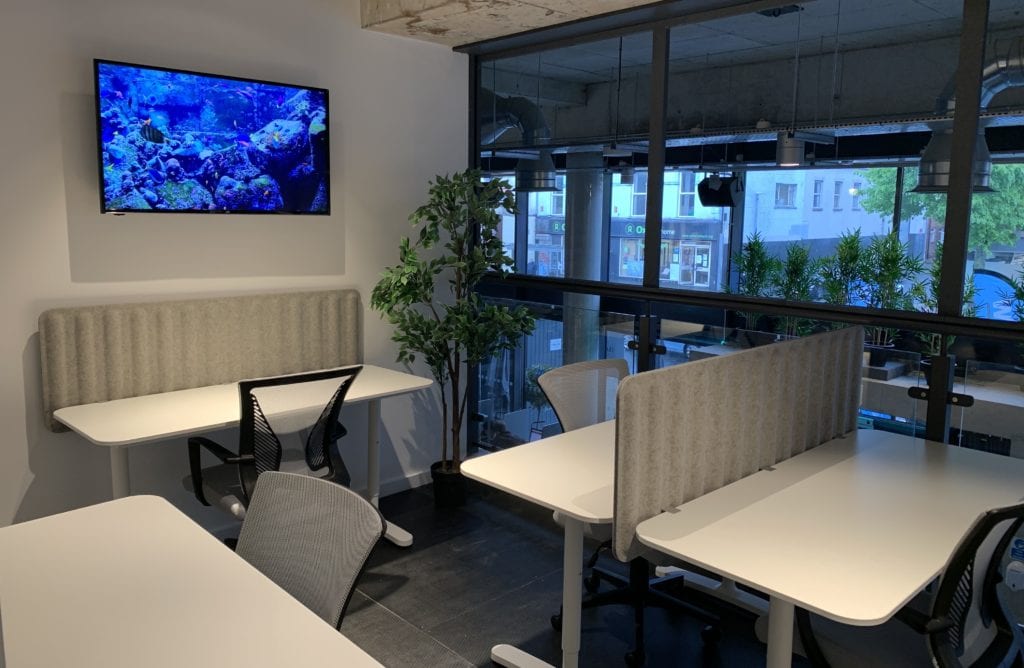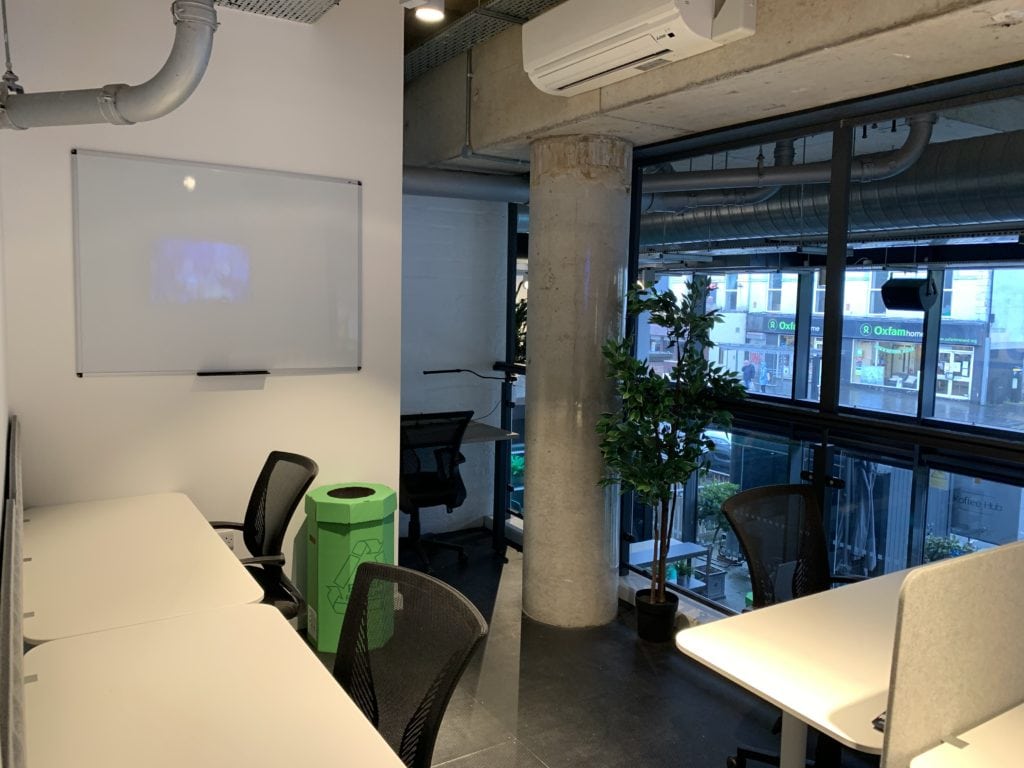 Managing Director Declan Mellan had this to say about the new project:
How much will the private offices cost?
The cost of each office will be £250 per desk p/m. Part of Hubflow's plan was to create the maximum amount of professionalism and functionality with the lowest possible price tag. Hence, this has gone down extremely well in the community, with several small firms showing substantial interest.
When are the private offices due to open?
The private offices are expected to be completed in the week starting the 17th May.
What was the inspiration behind the design?
Chairman & Co-Founder Gary McCausland had this to say:
To enquire about private offices at Hubflow Dublin Road or Adelaide Street, please email info@hubflow.co.uk, or call 033 0088 7358.
Additionally, for more information on Hubflow's subscriptions, visit our membership page.