Community Focus: Cantilever Bars I Gary Crawford
Posted by Admin 09.09.20
We love what we do at Hubflow because we have the pleasure of getting to know each and every one of the wonderful people and businesses that choose to call us home. Because of this, we want to give them the spotlight they deserve!
On this instalment of Community Focus – your inside look into Hubflow's community and the people that make it, we have Gary from Cantilever bars, who has taken residence in Hubflow Belfast to meet his professional needs.
We sat down with Gary, to discuss the process of designing bespoke bars, how working at home has affected his role, and why Hubflow was the right choice for him.
While you're here, feel free to check out our last community focus with Helen and Kathryn from Stride Design
Tell us a little about yourself and Cantilever Bars?
I'm Gary, a bar designer for Cantilever Bars. I specialise in the design, manufacture and installation of bespoke high end bars around the UK, Europe and further afield.
Cantilever are based in Stroud, Gloucestershire near Bristol. I lived in Bristol until March 2020 and have since returned to Belfast to work remotely in the same role.
As a designer, I take charge of a project from the design stage to the manufacture and installation. The bars at Cantilever are entirely bespoke, meaning we can manufacture bars which range from small, single station set-ups fabricated to fit into a tight space; to large scale, multi station arrangements to service larger venues.
Do you have any hobbies or interests?
I'm a keen tennis player and occasional footballer; I'm also into running and enjoy regular trips to the nearby beaches which Northern Ireland has to offer. Since moving back from Bristol, I've become a fan of hiking, taking advantage of the nearby Mourne Mountains when I can. I also love the food and drink scene in Belfast and it's great to be able to experience that again post-lockdown.
What influenced you to become a bar designer?
The influence came about from the combination of a university degree in product design and a part time job working in a local bar while studying at university.
When the opportunity came about to work at Cantilever, I just had to go for it; and my experience in both product design and bartending has really benefitted me in the role of a bar designer. I've always had a keen interest in design and this job really allows me to get creative.
What is your favourite project to date?
My favourite project is Winslade Manor, in Exeter.
Winslade Manor is a 19th century listed mansion. The manor was recently renovated and we were tasked with designing, manufacturing and installing their hotel bar. The bar itself features an island front bar constructed from joinery in a deep green painted finish; with fluted bar front panels and a bartop in white carrara marble. The backbar is comprised of tall joinery units, with hanging glass racks, a central bottle display frame constructed from brushed brass, LED lighting and large mirrors to the back face.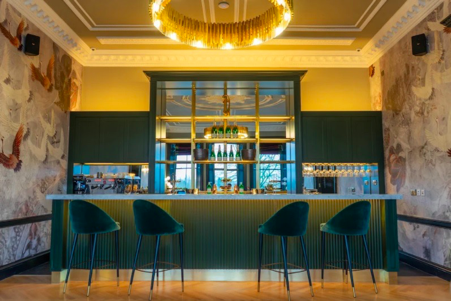 Fig 1 Winslade Bar – Front Bar Elevation
What is it you enjoy about bar designing?
As a former bartender, I really enjoy working alongside bar staff and managers to produce the optimal working space for their bar. We listen to what they want and need from their bar, and together we collaborate to produce a design which works for them, their staff and their venue.
I also work closely with architects and interior designers to bring their aesthetic visions to life. We advise on materials and finishes and work alongside them to manufacture and deliver beautiful, and functional bars. I love engaging with other professionals in the design world and it's excellent to have the opportunity to work with such incredible architects and designers.
Why did you join Hubflow? What has your experience been like so far?
I had been working at home full time for almost twelve months and was struggling to stay motivated. Missing the office, I wanted a change of scenery so began investigating somewhere I could hot desk in Belfast. When I came across Hubflow, I really didn't expect to find such an incredible shared workspace.
It's simply fantastic, and my experience so far has been amazing. It has completely changed my working week for the better. The whole vibe of the place is so chilled, with great facilities, comfy desk chairs and reliable wifi.
What really struck me when I first visited was the sleek design of the space and how bright it is.
Declan and the Hubflow team are extremely friendly and accommodating, further improving the experience and creating a perfect working atmosphere.
What does the future have in store for Cantilever Bars?
Although we specialise in the design and manufacture of fixed bespoke bars, we also have an exciting new product – 'The Garden Bar'. This is an off the shelf item which, when purchased, arrives fully assembled and ready to use. Manufactured from the same high quality stainless steel as our fixed bars, the Garden Bar is an ideal addition to any home or garden.
We are also hoping to expand our customer reach further into Northern Ireland and the Republic of Ireland. Now that I am based in Belfast, it would be fantastic to attain some new local projects and add to the already impressive bar venue scene in Belfast and other cities in the country. I'm always keen for face to face client and site meetings, with plenty of experience of doing this while living in Bristol.
Where can we find out more about you guys?
We are very active on social media; you can find us on Instagram and LinkedIn, where we often showcase our work and post regular updates
https://www.linkedin.com/company/cantilever-bars/
https://www.instagram.com/cantileverbars/?hl=en
If you would like to make an enquiry, please send us an email at info@cantileverbars.co.uk or give us a call on 01453 732 040
If you want to trace the footsteps of Cantilever, take a look at their website https://cantileverbars.com/, or if you want to become a member of Hubflow, and have the chance to showcase your own business, check out our memberships page.